Our legacy of success is a testament to our commitment of being the torchbearers of quality education in the region. The benchmarks set by us are unprecedented and this class leading act has gained recognition and appreciation from all quarters of the education and corporate community. We do not rest on our laurels but strive to rise higher and higher, because sometimes, even sky is not the limit.
Best Management Institute of U.P.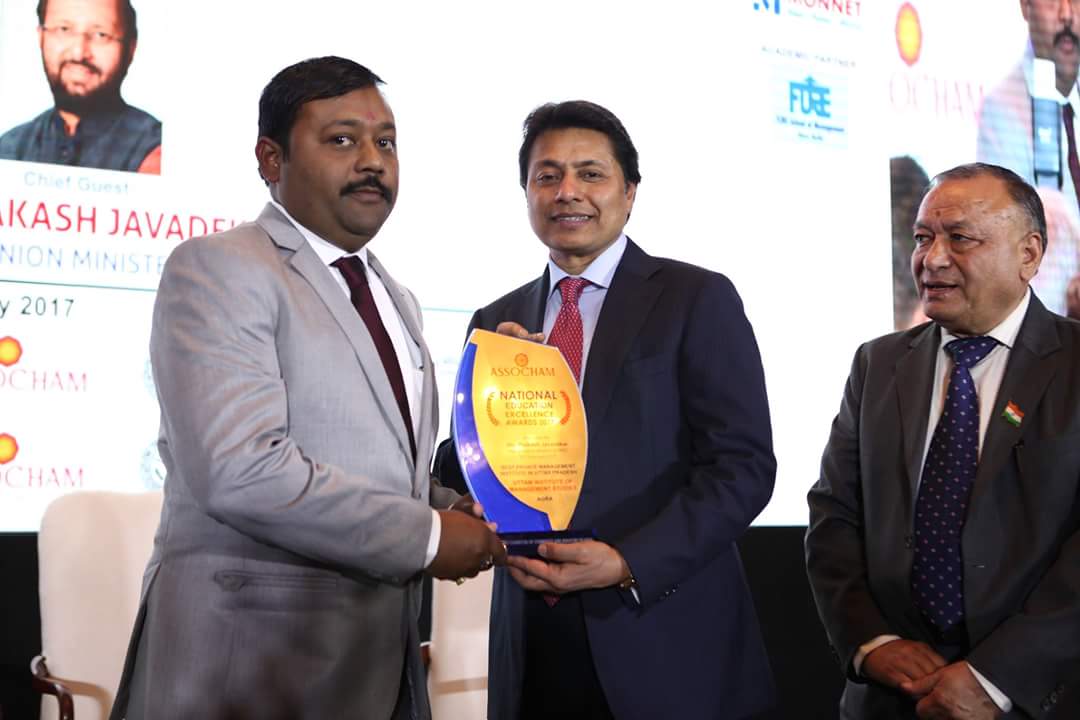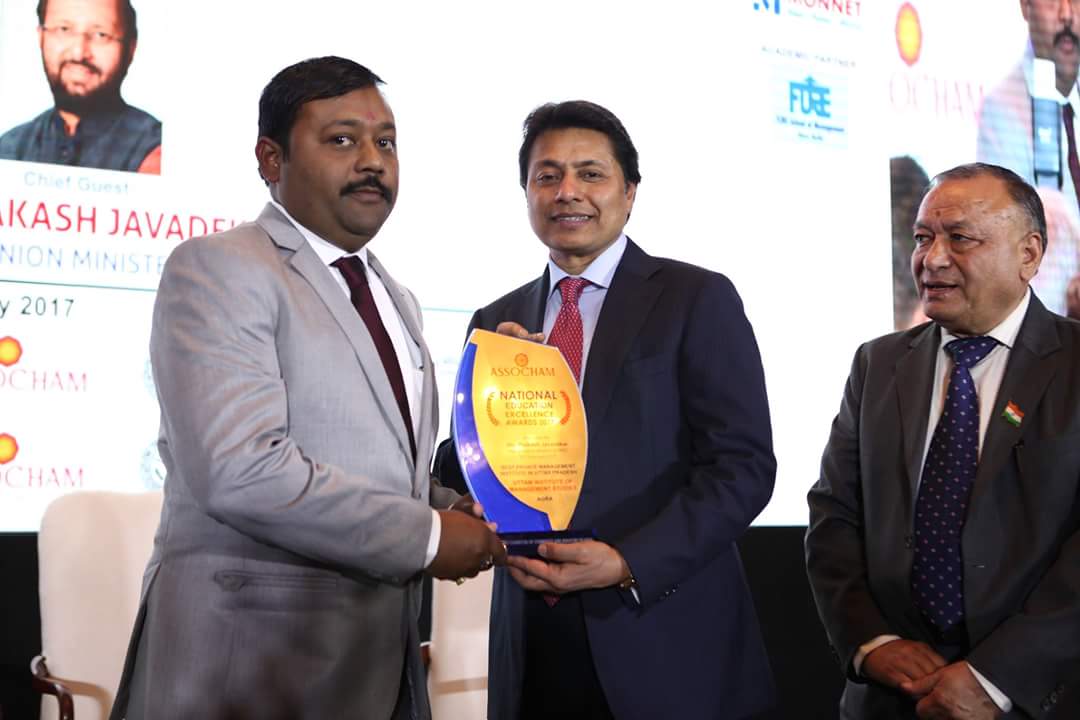 Uttam Institute chairman Mr. Sanjeev Kumar Singh receiving the award of 'Best Management Institute of U.P. by Mr. Sandeep Jajodia (Chairman ), the Associated Chambers of Commerce and Industry of India (ASSOCHAM) & Mr.D. S. Rawat Secretary General ASSOCHAM in10th ASSOCHAM HIGHER EDUCATION SUMMIT & NATIONAL EXCELLENCE AWARDS-2017. The remarkable feature was the presence of hnbl' Union Minister of HRD Shri Prakash javdekar as chief guest of the function. Excellence that leaves an impression which standardizes a service or contribution to an extent that it deserves to get recognition, fame and position in our social, professional and competitive environment. ASSOCHAM presented National Education Excellence Awards to Uttam Institute for contributing significantly in the field of improving the quality in education, delivery mechanism with emphasis on world-class research and innovations in enhancing the development of quality education, with employability. Symbol of recognition - for the valuable contribution and excellent innovation by education institutions and service providers across the nation, thus setting a landmark in the education industry. A big thanks to those who have contributed directly or indirectly to this success of Uttam Institutions and be the witness to this proud moment.